Growing or Adopting a Cat | 10 Things You Need to Prepare
Cats are domestic species that belong to the carnivorous mammal; it is referred to as the local animal, making it different from other wild animals.
Some people debate that a cat is either a house cat, a farm cat, or a feral cat. Anyways, Cats are one of the animals that are valuable and live with humans like their own family.
If we are talking about the body structure and qualities of a cat, we conclude some of the body features. First of all, the cat has the same anatomy as other felid species with a flexible body and sharp teeth. It has long retractable claws that quickly kill the prey. 
However, many people would love to keep these beautiful things at home for companionship but sadly don't know how to start doing that. If you belong to this club, worry less because, in this article, we will be looking at the essential things a beginner should prepare before taking off the adventure of keeping a cat around.
First of all, before adopting a cat for your home or house, focus on your lifestyle intensely. Make it feel like you are on the verge of a new life with a new companion in your life.
You need to know what characteristics your kitty wants. So, because of this,
It is essential to consider your lifestyle and personality. If you remain busy with your friends, attend the evening parties and travel a lot. Then it will be tough for your cat because it will feel lonely all the time.
No doubt, a loving and demonstrative cat is a good friend for a home buddy.

The selection of cats could usually base on two categories, which include needing a kitten or adult cat. As we know, kittens are hard to resist due to their beauty, so your heart may set on one because kittens are more energetic and need more time.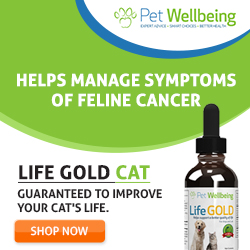 However, kittens tend to grow fast when compared to human babies, Due to this, most of the kittens reach their mature level and become adults as they have—the average age of 20 years to live.
If you have a choice for selecting the cat from one which is friendly and ongoing while the other, which cat would you choose? I bet you would prefer a cat that gets to play with children or with other pets.
Similarly, you have another choice between a cat's personality: either an energetic cat or a cat laid back, chatty, or quiet.
These are the everyday things and qualities that you should have in mind while selecting a cat for adoption.
Checking this kind of quality and features in a cat is called temperament. If you desire a long and happy life with your kitten, then these are the main things you keep in mind for judging the cat's personality while adapting and getting one in your home.
A kitten loves to play with toys and hide in corners of the homes. They are undoubtedly friendly cuddle buddies.
#4 Cat with Long or Short Hairs
To maintain the cat's beauty and style, you must have to groom it and make it attractive. If you get busy with work and fail to make out time for your cat's grooming and combing, your cat would look unclean and unhealthy.
However, it is easy and best for you to maintain a cat with short hair. A long-haired cat needs more work and sticks all the time with a variety of new fashion by taking more hairballs that you prepared.
Also, another thing is the color of your cat's hair; the color of hair is as important as the tone for the kitten. Attractive and shiny colored cats make it eye-catching for anyone that looks at it. In the same way, if your attire consists of black or navy color to build your kitty cuddly, you can ultimately skip out the white color and engage the black throughout the cat's skin.
You have another choice, which is a combination of white and black color on your kitty. Now it's all up to you on how you would want your cat tone to be.
If you are willing to have a cat to serve as a family member that complies with other family members and children, money management is also essential.
It is a universal truth that if you have a pet, there must be a significant budget attached to it, making the cat healthy and comfortable. Pet availing is not meaning just taking a pet and letting it into your home, and that is. Hence you need the full fit requirements for your pet.
First, put yourself and manage the budget to get a cat as a pet because it is not cheap. The average cost that makes while adapting the cat is about $800-$1000 that could only contain better food, toys, and litter boxes.
On the other hand, for medical fitness and rescue-in time during injuring or facing any illness, you must budget in the range of $250-$2000. If you want your cat to remain in a healthy environment, don't let it outside your home.
The reason for this is that when it meets with other outdoor cats that have a high risk of contracting diseases, sometimes your cat can get involved in a car accident, which will lead to death. It is advisable to have a cat in your budget and make your cat stay inside the home, which gives it a full-time, diseases-free environment.
#6 Building up Comfortable Place for Cat
Making a beautiful place is a good idea and a chance to introduce a bond, especially when you want to add it with a baby.
Your cat would have a natural feeling of comfort, security, and familiarity with the environment while living in a new place.
One more thing is that if your cat wants to explore your house, give it permission for free to do this.
It makes the cat confident and close to you; sometimes, cats break the home equipment while playing. If it breaks something, it is now left to comfort the cat, don't make it feel offensive and moody. It will lead to stress.
Cat is a kind of mammal that likes to explore and discover new areas by searching every nook and cranny of the apartment. If you have kids in your homes, teach them to play with the cat; if it wants to stay alone, it reacts with its ears. The Kids should notice that kind of signal, such as when it turns ear back or makes its tail twitch or may be hissing.
There must be a toy that the cat may feel more comfortable playing with; the best toy for the cat to play with is the scratchboard.
It is a kind of innate behavior that ensures you provide the cat with suitable equipment for scratching and a proper place for it.
#7 Schedule for Grooming and Brushing
The grooming and brushing schedule is another thing that takes the more significant part of your time to do this; it is a kind of activity that makes you closer to your cat and makes it feel loved.
Grooming and brushing your cat is one of the vital parts of a daily time routine, so if you spend your time with friends, leave this time to your kitten. You should make out the little box for your cat; this box is like an office where your cat is doing its business. However, it should stick to a place and not be moveable.
Making a little box and then grooming the cat on it is a significant and substantial part of the cat's life, so it is your responsibility to groom your cat at least one time a week.
First, check the skin of your cat, and then according to that skin, select a brush for grooming, most people use a soft brush for all types of cats.
The soft brush makes and maintains your cat while making the hair smooth, shiny, coated, and healthy, which reduces the possibility of barbells.
Recommended Product | Cat Grooming
Each product is recommended based on the review and response from the customers. If you make a purchase using the links included, we may earn commission.
#8 A Routine trip to the Veterinarian
You would make the best friend of your cat only in one way if your cat is healthy and disease-free, and it is only possible by catching up with the problem as soon as possible.
It is fantastic to make regular checkups of your cat and set a great annual checkup to maintain its health.
Sometimes, your cat gets outside of your home due to carelessness and attacked by some other animals. Then, at that time, there should be rescuing facilities needed.
You should also have an aid kit with you in your apartment all the time for these kinds of uncertain issues that may occur.
It also happens that your cat has some sort of disease symptoms that may appear at the time of purchase, such as parasites or other problems that require immediate treatment.
#9 Delicious Food with Safe Room
As I explained previously, you should make room for your cat and make it unique with a different kind of decoration to be in it.
After that, you should place the best quality foods and water in that room for your pretty cute kitten on the one side.
Naturally, cats don't eat from 24 to 48 hours, and the first time may cause diarrhea from some sort of stress.
Make sure that in your menu, there should be tasty canned tuna or salmon still it is not successful then consult with the vet.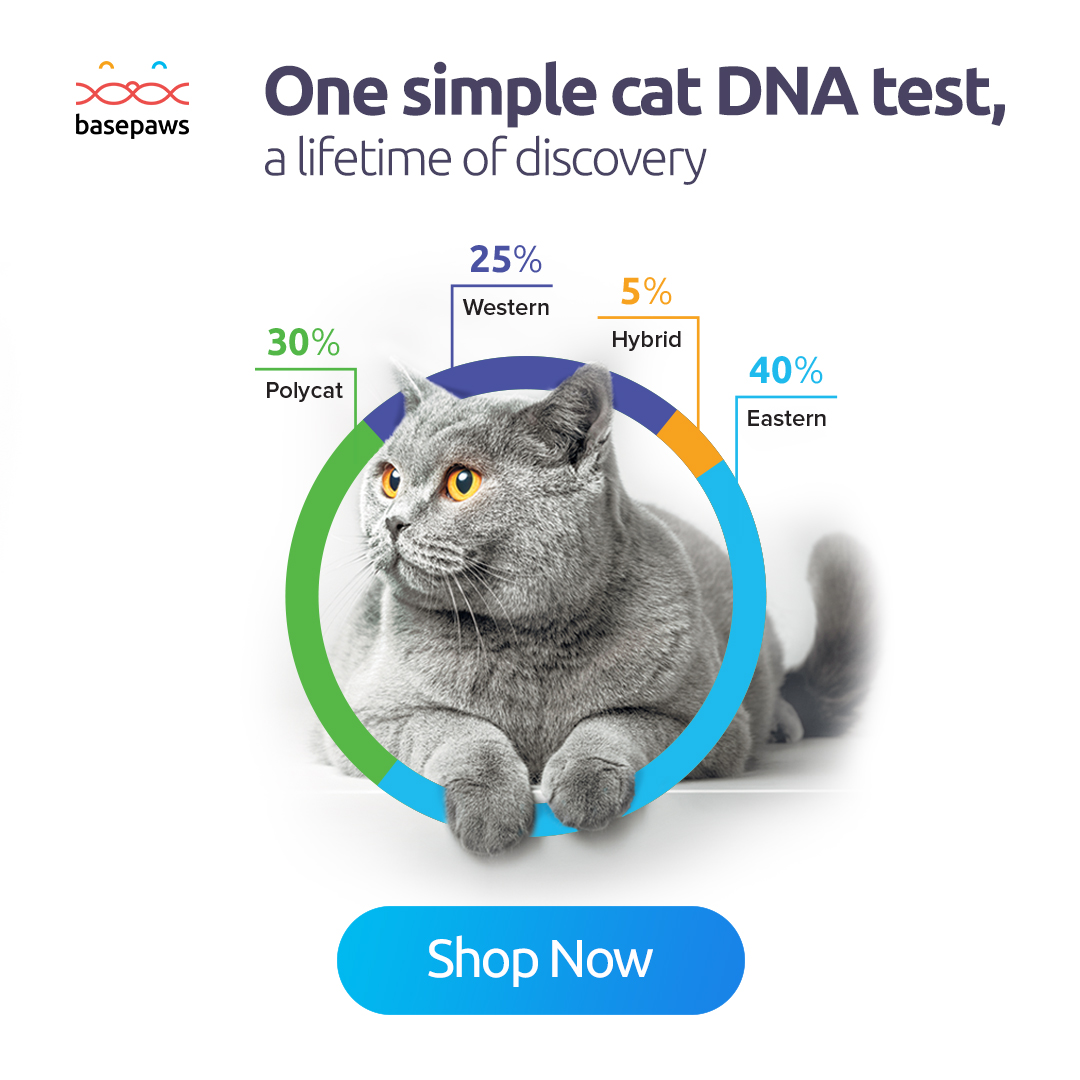 Feeding is also one of the vital things that you can do for any kind of pet, so you should make feeding time and take care of the food you can give to your cat.
Many foods are more dangerous and irregular, so you have to keep your cat away from them because maybe it causes you to consult the vet.
For the feeding, never give grapes and raisins to your cats because their digestive system cannot handle it.
The best solution here for this problem is just going to a vet and making a list of a good meal for your kitten.
Basic things for your Cat
Welcoming a cat into your home is an exciting experience and also the beginning of pleasant companionship. Here is a vital question; what does a cat need? It is an important question you should find valid answers to before getting a cat.
Purchasing a cat without knowing what it needs will need to have after-effects such as death and destruction of household properties.
Below is a checklist on things you should provide before welcoming a cat into your home
As a human, I am sure you would love a comfortable place to sleep after a long day. It applies to a cat as well. A cat needs a quiet and comfortable space of their own. This space can be a spare bedroom or a small outlet built in the corner of your home just for the cat.
It will make your cat peaceful and ensure the cat becomes familiar with its own space before exploring the rest of the room.
Recommended Product | Cat/Kitten Bedding
Each product is recommended based on the review and response from the customers. If you make a purchase using the links included, we may earn commission.
When going out, you will need to transport your cat in a carrier or crate. The crate will keep the cat comfortable, and traveling can be for cats, especially kittens.
An excellent carrier to try out for your kitten is the K$H's Mod capsule, which contains unique features like a rigid exterior with a removable mesh door that can serve as a sleeper for your cat.
A plastic cat carrier containing a locking door on the front should be sturdy enough and provide the right amount of accessibility. Also, cover the beneath with a towel or another piece of soft material before putting in your cat.
Recommended Product | Cat Carrier
Each product is recommended based on the review and response from the customers. If you make a purchase using the links included, we may earn commission.
In selecting a bowel for your cat's feeding, go bowls that won't tip over easily. The reason is cats have lots of energy. The containers should be kept clean at all times, and plenty of freshwaters is vital for a healthy cat.
Always place the food and water bowls away from each other as the cat might pour water on to the food bowl or, watch the cat while it eats to prevent accidents.
Recommended Product | Food & Water Bowls
Each product is recommended based on the review and response from the customers. If you make a purchase using the links included, we may earn commission.
Litter boxes are essential for cats so that they won't mess the house up. A cat's litter and a scoop are necessary to remove solid bits. Make sure to wash her at least once a week with mild soap and water, avoid strong disinfectant because they contain ammonia, which is harmful to the cat's health.
It's recommended to use hand gloves when cleaning the litter box because you can contact various organisms.
A scratching post is essential to enabling a cat to exercise its claws and clean dead cells from their nails and mark the territory visually and with their scent.
The scratching posts should be sturdy and tall enough to let your cat stretch out its length. Make your cats use the scratching posts as soon as it comes home, this will help your cat get the idea quickly and whenever it decides to scratch instead of doing so on your furniture.
Recommended Product | Scratch Posts
Each product is recommended based on the review and response from the customers. If you make a purchase using the links included, we may earn commission.
Feeding is an essential requirement for survival, and cats need food for survival. There is a wide range of food to pick from, find out what kind of food your cat would like, and stick to the diet.
To know in brief about dry food and wet food to feed your cat you can check this post on Wet food and Dry food for Cats | Detailed Guide You need to know.
Cats are playful animals, so provide your cat with a variety of toys. Do not purchase toys with small parts that have to get torn off, such as plastic balls, feathers, etc. these parts can be your cats as a risk because they can swallow them.
The above listed are the requirements you should prepare before welcoming a cat into your home.
However, there are other things you will need to consider even after you have acquired this equipment and resources. These will help you on your adventure in creating a bond with your cat. Dig in to obtain this vital knowledge.
Recommended Product | Toys
Each product is recommended based on the review and response from the customers. If you make a purchase using the links included, we may earn commission.
Here are the necessary things for adopting a cat, so if you are fully fit with some of the categories, you should go for a kitten as a friend or a companion.
The only thing that a kitten needs is just to spend time more with you, so I hope you like all this detail for adapting the cat and learning a lot.
However, if you get confused with some sort of issue, then immediately consult a vet or an experienced person.